Heat Pump & Mini-Split Installations in NH & Mass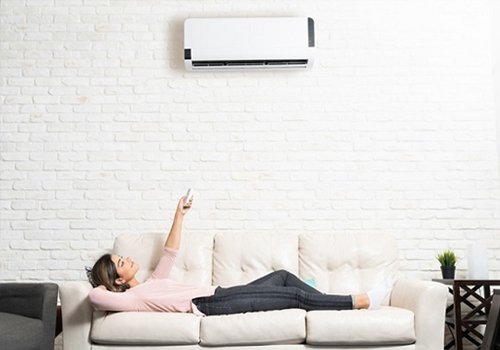 Omni Electrical is one of New Hamsphire's premier HVAC companies for ductless mini split installations, maintenance and repairs in NH & Mass. Experience maximum comfort, better indoor air quality, and lower utility bills by installing ductless mini splits (also known as heat pumps) in your home or business. We offer a wide selection of quality ductless heating and cooling systems to suit your needs and budget. Whether you need ductless repair or maintenance for an existing unit, or are considering switching out your baseboard heating with a ductless heat pump, our trained technicians can do it all. With over 21 years of industry experience, we have proudly cared for the ductless needs of hundreds of residential properties throughout New Hampshire & Mass, from apartments and condominiums to single homes and multi-family dwellings. Allow us to help you as well.
Our technicians are eager for you to enjoy the many benefits of a ductless system including increasing the comfort of your home and your savings! Call or click here to schedule a visit. We are 100% committed to your total satisfaction and welcome the opportunity to help you make your home more comfortable.
THANK YOU FOR CHOOSING OMNI ELECTRICAL CONTRACTORS SERVING NH & MASSACHUSETTS FOR OVER 30 YEARS!