Electric Vehicle Charging Stations in NH & Mass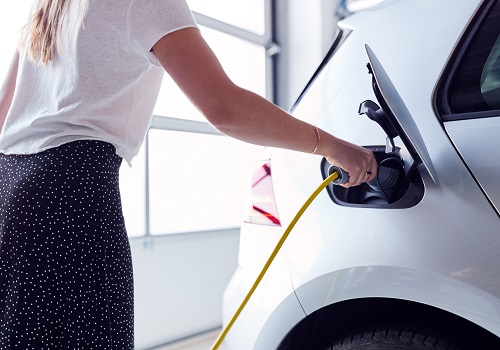 Electric vehicles are becoming increasingly popular because of their fuel economy, environmental benefits and more. If you drive an electric car it is critical to have an EV home charging station. Omni Electrical installs home EV charging stations in NH & Mass. We can help you choose the option that fits your needs and budget.
VARIOUS TYPES OF RESIDENTIAL ELECTRICAL VEHICLE CHARGING STATIONS IN NH & MASS
Before buying a residential EV charging station for your home, it is important to know the available options and how they differ. The experts at Omni Electrical are happy to provide details you will need to make your choice.
Please review the types of electric car charger stations we offer our customers in NH & Mass:
Level 1 Charging – Otherwise known as overnight charging, level 1 charging uses a standard 120-volt outlet. This style is the least expensive and easiest to install. It is best for light vehicle use because some electric cars may require up to 20 hours on a level 1 charger to charge their batteries completely.
Level 2 Charging – Level 2 chargers are more expensive than the level 1 variety, but they may save you considerable time. They can charge most electric vehicles in just three hours. However they require an experienced, licensed electrician for installation.
Level 3 Charging – This option is also known as DC fast charging. A level 3 charger can charge your electric vehicle in as little as a half-hour. Level 3 chargers are most commonly found in commercial or industrial settings instead of homes.
FEATURES & BENEFITS OF HOME EV CHARGING STATIONS
You deserve the comfort of knowing that your electric vehicle will get you to your destination every time you leave your home. In addition to the benefits you will enjoy by driving an electric vehicle, the advantages of electric car charger home installation include:
Convenience – You may charge your electric vehicle whenever you desire to ensure it has a full battery when you leave home.
Cost Efficiency – By using your home's electricity, you can avoid the expense of buying battery power from a third party.
Time Savings – Residential EV charger stations eliminate the need for sitting and waiting at a commercial charging station.
Safety – Enjoy the safety and comfort of your own home instead of subjecting yourself and your vehicle to natural and criminal dangers associated with charging your car in public.
HOW TO CHOOSE THE RIGHT EV CHARGING STATION
There are many factors to consider before installing an EV charging station at your home. Omni Electricians will help you through the process and guide you to the best charging station for you.
Things to take into consideration include:
How many miles you drive per day
Your electric vehicle's mileage range
How long you can allow for charging
How you use your vehicle
Also you must also take the following home-related factors into account:
Your home's electrical infrastructure
Where your charger will be located
Cord length and cord management
WiFi-enabled system option
THE EV CHARGING STATION INSTALLATION PROCESS
There are several steps you must take before installing a residential EV charging station at your home. First, if necessary, you may need to consult with your building manager or homeowner's association to get permission. Next, consult with the professionals at Omni Electrical to discuss how our licensed electricians will install your electrical vehicle charging station.
We will obtain an electrical permit on your behalf and complete the EV charging installation. After your charger has been installed, we will arrange for the city to inspect the electrical inspectors site visit to ensure it meets all building and electrical code requirements.
Call or click here to schedule a visit. We are 100% committed to your total satisfaction. Thank you for choosing Omni Electrical!