Electricians in NH & Mass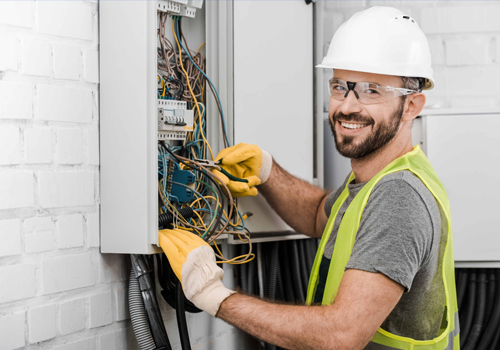 Welcome to Omni Electrical providing residential and commercial electrical services in Southern New Hampshire and Northern Massachusetts for over 35 years. We are a family-owned electrical service company that specializes in all phases of electrical work including installation, repair and maintenance of generators, mini split installations, repairs and maintenance, new construction, service upgrades, basement electrical work, electric service panel installation, electric rewiring, indoor & outdoor lighting, heating & cooling electrical systems, phone, cable wiring & CCTV wiring, wiring of additions & remodeling projects and all aspects of commercial work. We also offer yearly inspection services and checkups.
THANK YOU FOR CHOOSING OMNI ELECTRICAL CONTRACTORS SERVING NH & MASSACHUSETTS FOR OVER 30 YEARS!